Haiti Relief Efforts
Information about how UW Oshkosh is helping to aid the relief efforts in Haiti.
September 19-20, 2011 Resurrection Dance Theater at UWO
Resurrection Dance Theater (RDT) will be coming to perform at UW-Oshkosh and Oshkosh schools.
What is RDT?
In 1985 Michael Geilenfeld, former Brother of Charity with Mother Teresa, started St. Joseph's Home for Boys. He began with $1000.00 and 5 boys who had been living on the streets. They lived in a small rental house and since they had been living on the streets, living together as a family was initially difficult. Michael began having them act out plays and dance together to foster a cohesive environment. This was the beginning of the Resurrection Dance Theater. The Resurrection Dance Theater has remained an important part of the family. This has allowed the boys to express their history in the form of dance, and has been a very positive affirmation in their "resurrection" from life on the streets.
The Resurrection Dance Theater has performed in numerous venues in the United States and Canada. They performed as part of Dance Africa in New York and Chicago. They have danced for the Pope in Canada. Each year they tour different parts of the U.S. bringing their amazing story and talents to others.
Check out their website at: http://www.heartswithhaiti.org/page5/page5.html

History about Haiti
This page is dedicated to providing support for Haiti. On January 12th a 7.0 earthquake hit Haiti's capital, Port-Au-Prince and caused massive devastation to the city. It is estimated that the quake destroyed more than 4,000 buildings in the capital and caused 250,000 fatalities. Lack of food, clean water, medical care and the spread of disease may push the death toll even higher.
Haiti is the poorest country in the western hemisphere with more than 80 percent of the residents living below the poverty line.
Current Needs in Haiti:
1) Cash Donation
- Cash donations can be used to buy supplies, clothing and other
emergency items needed and do not have the delay of collecting,
packing, shipping and distributing inappropriate items to victims


Haiti Relief Organizations:
American Institute of Philanthropy
US State Department
American Red Cross
Clinton Bush Haiti Fund
Meds & Foods for Kids
CARE
Doctors Without Borders
Catholic Relief Services
Hope for Haiti
Habitat for Humanity
Hearts with Haiti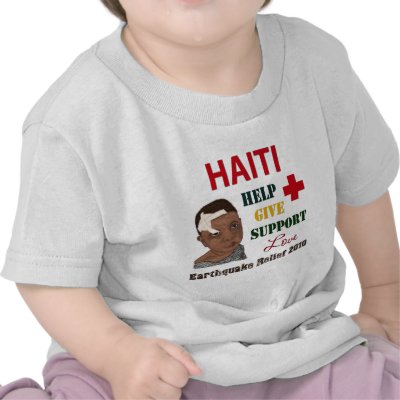 Other Relevant Information:
Center for International Disaster Information
Guidelines for Donating to a Disaster Incident
http://www.cidi.org/resources/guidelineshttp://www.cidi.org/resources/guidelines